infoInformations support_agentRavenna contacts
Ravenna is one of the main port in the northern part of Italy and point of entrance for the well known Emilia Romagna Region, appreciated by a great number of visitors for the welcoming and organized way of thinking about the tourism.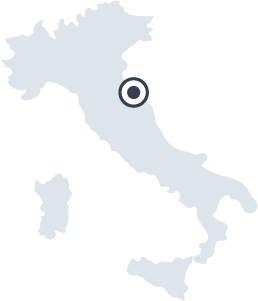 Cruise ship Terminal
Max Length: + 100 m
Max Draft: 8,50 m
Fresh water supply
General info
Port open 24/7
POb cumpulsory over 500 t GRT or 4,29 m draft
Moorinline assistance cumpulsory over 400 t GRT
Possibility of Anchor and use the tender
Clearances are avilable in port
Marina
Max Length: 30 m
Max Draft: 3,5 m
Electrical power supply
Fresh water supply
Touristic info
One of the most important city during the Roman Empire and during the Italian medieval history she has been three times Capital of very important reigns (the Roman Oriental Empire being one of them). History is overwhelming in Ravenna and the eight UNESCO sites speak for it. Not less renowned are the culinary traditions both in the city and in the Emilia Romagna Region. The port area is at about 15 min from the historical city centre and it can offer various berth options as well as anchoring positions. The "City of the mosaic" is a great place for a relaxed stroll and wonderful meals.
Port open 24/7
POB compulsory over 500 t GRT or 4,29 m draft
moorinline assistance compulsory over 400 t GRT
Possibility of anchor and usege of the tender
clearances are available in port