With years of professional experience we can offer your best way to enjoy our beautiful and unique city with a tailor made service based on our wide understanding of the yachting needs and the deep knowledge of the local possibilities and best solutions. This is our trademark and our aim. We don't settle with what we have we look forward for the new challenges and new possibilities to offer. Entering on the Private Area you will be able to discover what we have in store for you!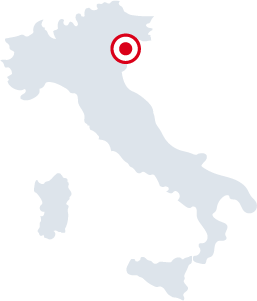 City Center berths
Max Length: +100 mt
Max Draft: 7 m
fresh water supply
24/7 Check-in
Marinas
Max Length: 65 m
Max Draft: 4,5 m
electrical power supply
fresh water supply
24/7 Check-in
Venice is one of the most famous and ancient port in Italy, but it always keeps up with new regulations and challenges. The port is open 24/7 and for yachts there are several berthing option. You can chose between the city centre berth and the two Marina. Pilot on board and mooring assistance is compulsory over 500 GRT, while tugs are compulsory over 2000 GRT unless the bow thrusters are in good efficiency. Anyway, Tugs always compulsory over 4000 GRT. The port entrance for these berths is "Lido" and for yachts 300 GRT VTS rules must be followed.
Smart exclusive functionalities for our costumers
Luise Adriatic customers and partners will be able to find in our private area some smart functionalities and extended info anytime and anywhere they are such us:
smart and guided formalities compilation
Useful info regarding the sailing int, out and inside Venice
Exclusive experiences
Provisioning lists
Provisions and more
With our network we can reach for you a vast variety of local and international products. Our experienced specialized provisions team can be the chef's best assistance. Get our provisions list and contact us.
Live unique experiences in Venice
Our team has developed, along with the more classical guided tours in the city, some incredibly unique experiences for living Venice in a way you wouldn't expect to be possible. We can organize with the higher standard of services going from an insightful stroll in Venice to a private event in a Venetian Palace, form a lagoon exploration to an exclusive private dinner in special and unique location.